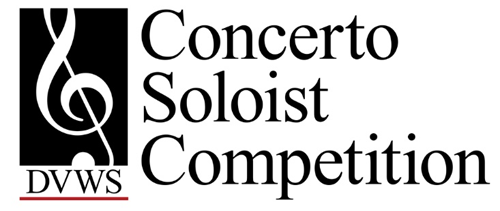 The Delaware Valley Wind Symphony is pleased to announce their first annual student Concerto Soloist Competition. This event is designed to create educational opportunities for young musicians.  The winner of the competition will be awarded an opportunity to perform a solo with the DVWS in the spring 2022 concert and a $1,000 cash scholarship.
The Delaware Valley Wind Symphony is a professional-level concert band dedicated to enriching the musical culture of Bucks County and surrounding areas through the performance of artistically compelling and entertaining concerts. Comprised of 50 woodwind, brass and percussion players, the band performs an eclectic blend of music ranging from Bach to Bernstein. DVWS's season includes four annual concerts along with appearances at community events. Embracing the need to nurture the next generation of young musicians, the DVWS actively supports music education through educational collaborations, scholarships, and an annual concerto soloist competition.
Eligibility
The concerto competition is open to woodwind, brass, or percussion high school student in grades 10-12. Students must reside in Bucks County, PA. Previous concerto winners are not eligible to apply again. The competition winner must be available for rehearsal and performance of their solo at the DVWS spring concert.
Application Guidelines
The winner of the competition will be chosen through an online, audition process. Applicants must choose a solo that exists as a published band arrangement available for sale (not for rent). For your convenience, we have prepared a suggested repertoire list, but other solos are possible as long as they meet this requirement. Students should select either the first or last movement of a solo unless otherwise indicated on the suggested repertoire list.

Applicants must provide a continuous, unedited video recording of themselves performing their solo, either with or without piano accompaniment. Please ensure that the audio is clear, and the video presents the candidate well (posture, stage presence, visibility). The student and instrument should be visible at all times during the video. Students must provide videos either as a link to their YouTube performance or a URL to their video using a cloud service Microsoft OneDrive or Google Drive. Students will also provide a link to a PDF copy of the solo part of the music you will be performing.
Competition Results
All application materials must be received by October 25, 2021. Incomplete or late applications will not be considered.

All applicants will be notified of the results of the competition by early December, 2021.

Results of the competition will be determined solely by the competition judges. The decision of the judges will be final.
How to Apply
Application is an online process. Use the links below to submit application form and application fee by the deadline date of October 25, 2021. Incomplete or late applications will not be considered.:
Click on the links of the two steps below to apply.
Fill out the online application form
In this form you will enter links to your video performance and a PDF of the music.


Pay the Non-refundable $35 application fee via a Paypal account or as a guest with a debit or credit card.
You will receive a confirmation of receipt of application via email once all application materials have been received and the application fee has been paid.